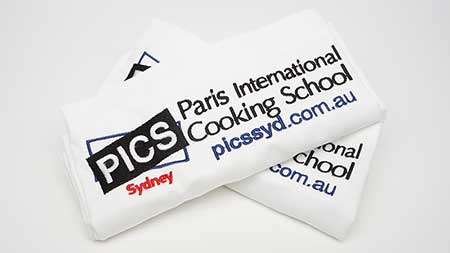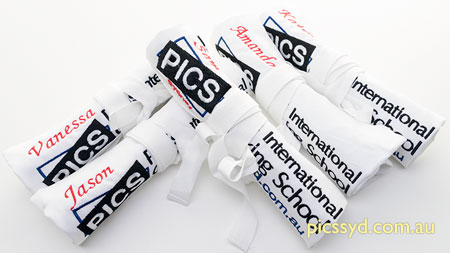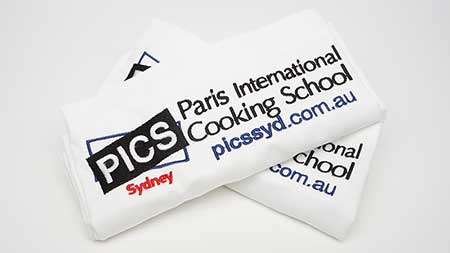 about the apron
From 2013, we are proud to present our re-designed apron.
Our new apron features new school logo embroidered with bleach resistant threads, perfect for washing with your white clothing and bleaching if necessary. As usual, our aprons come with long ties for easy tying in front. Of course, it's made in Australia.
complimentary with cooking class
Each student of our regular
Cooking Class
(9 weeks course) will receive a new apron free of charge.
Customer taking our
Kitchen Knife Introductory Class
(full fee paying) will also receive a free school apron.
If a student is taking two or more Cooking Classes during the same School Term, our usual multiple class discount will apply to school fee, however the student will only receive one apron (per term).
Free complimentary school apron does not apply to
Weekend Workshop
customers.
price
Each apron is priced at $30.00. We currently have a special for this apron at special price of $20.00.
other policies
Terms and Conditions
on enrolment and transfer/refund policies.
(Photo by
Antony S
. Thanks to Nerida M. for modelling.)