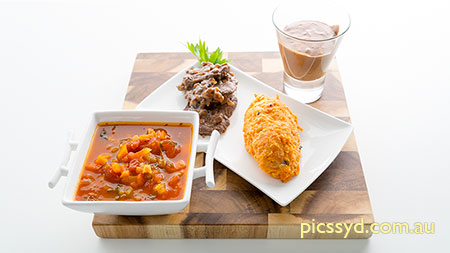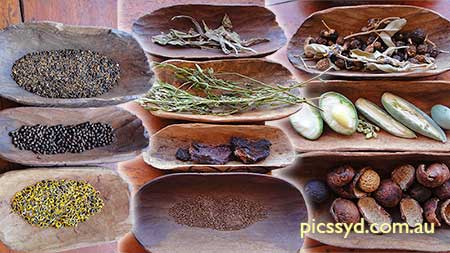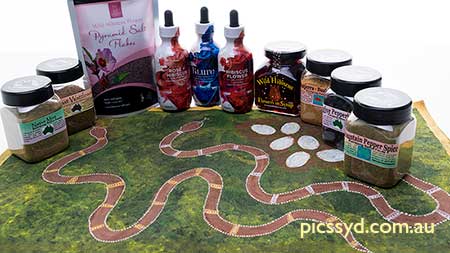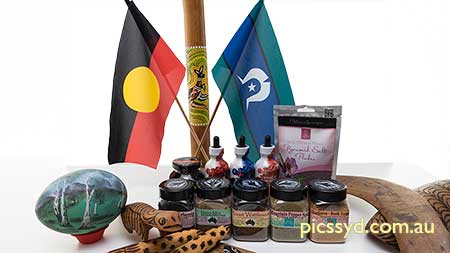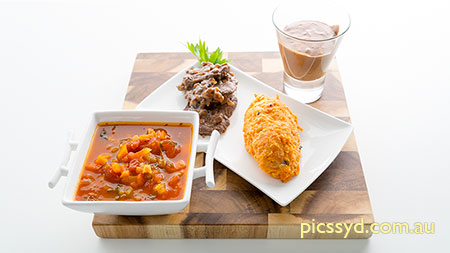 You might have tried Kangaroo meat or other native food before, but we don't think you've tasted them in our uniquely delicious style.
Not just dining here, you will be watching the full preparation, getting a set of recipes, as well as receiving informative knowledge on Aboriginal food and culture.
Our teacher has travelled extensively around Australia and has met a number of Aboriginal people, as well as native food specialists. Native ingredient and food are usually the topic of conversation with peoples meet in QLD, NT, TAS, SA, the Torres Strait Islands, and many other places.
If you want to make those food again at home, have a look at our range of Native Australian herbs and spices at the Cooking School. Available at good prices in both small (tasting size) or standard (retail) quantity.
Cost per person for all this is $ 70.00
want to learn more?
If you wish to learn more, we offer 4 hour
Native Australian Cooking and Lunch
. In our 4-hour Class, you will learn more than this compact 2-hour introductory class.
Current Schedules:
Each student will receive a recipe booklet and food tasting during the Class.
The maximum number of guests for Native Australian Food Intro Class is 12. Minimum number for each Intro Class is 4. If the particular Intro Class does not reach the minimum required number to run the Class, we will contact you and arrange a different date.
Booking
(at least two days in advance)
is essential.
enrolment
If you have vouchers for Native Australian Food Intro Class, you can
redeem
them. If you wish to purchase the Class with us, just give us a call on (02) 9518 1066.
For regular cooking classes and weekend workshops, please refer to:

new

Term 2
2019
Cooking Classes timetable
is now available online. We are now taking enrolments for Term 2 2019. Please see our
Cooking Classes Section
for more information. (
Term 2
2019
starts on Monday 29th April 2019.)


Term 2
2019
Weekend Workshops Timetable and Description
is now available online. We are taking enrolments now. (May - June 2019.)

Stay informed with our timetable. Simply
subscribe to our free newsletter
and we well let you know when the new Classes and Sunday Workshops Timetables are available online.