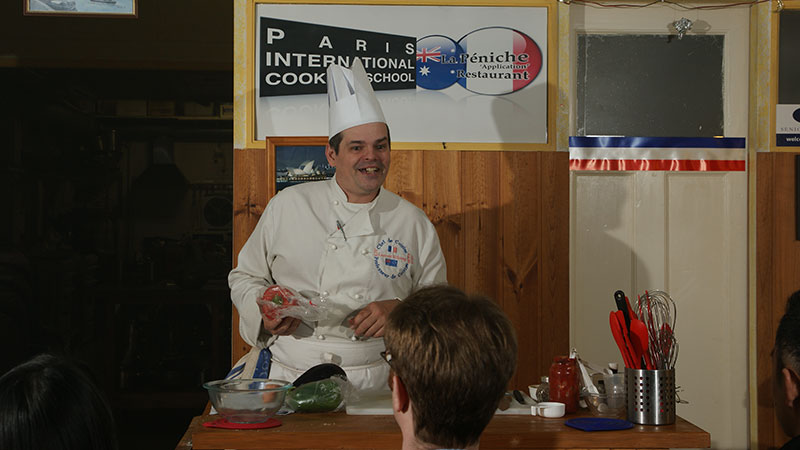 Want to organise an event fill with fun and useful knowledge?
We offer 2-hour
Kitchen Knife Intro Class
,
Cooking Parties
and
Macaron Making Parties
at affordable price. During the Intro Class or Parties, you (and your friends) will not only enjoy the event, but you will also get more knowledgeable at cooking in general which will make your daily cooking more agreeable and hopefully faster and easier. Don't forget, you will also enjoy generous food tasting at end, that's complementary.
Each party runs for approximately 2 hours, and during that time we will show you how to cook different recipes, you will also take home a cooking booklet with all the recipes printed (so you can repeat them at home at your leisure).
Good cooking requires good recipes (we have them!), also right tools and equipment. During the course of the demonstration we will use a range of the most suitable cooking utensils and knifes.
enrolment
To book yourself into our
Kitchen Knife Intro Class
, Cooking Parties or Macaron Making Parties, simply follow the instruction on the second half of your voucher or give us a call on (02) 9518 1066 or
email us
.
You can register yourself through our online form.
For regular cooking classes and weekend workshops, please refer to:
We aim to resume those as soon as we can.
We aim to resume those as soon as we can.

Stay informed with our timetable. Simply
subscribe to our free newsletter
and we well let you know when the new Classes and Sunday Workshops Timetables are available online.
We are still adding more information regarding our classes and workshops to our website, if you can't find the information you are looking for, please come back again later or simply send us an email or give us a call.