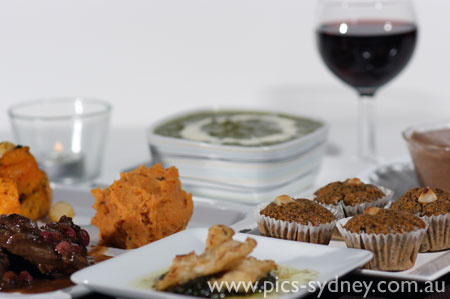 During the International Fleet Review (IFR) in Sydney Harbour from 3rd to 11th October 2013, the Paris International Cooking School will be holding a series of Native Australian Cooking Classes (with meal).
We would like to invite you to learn about aboriginal food by attending one of our classes and to discover what Native Australian Cooking is about.
All class participants will be provided with a full meal, and a booklet with all the recipes in English.
We also have recipes in French, Spanish, Italian, German, Chinese, Japanese, Indonesian and Thai languages available on request.
menu
Price: $49.00 per person (B.Y.O.) Booking is essential.
Recipes may be adjusted due to availability of produces. / Vegetarian alternative is also available on request at time of booking.
date and time
booking
Simply click on "Booking" next to the session that is suitable. If you have any enquiries, please feel free to
contact us
.
what to bring
This is a cooking demonstration. You don't need to bring anything, just come in and enjoy, a meal will be served at the conclusion of the cooking demonstration.. Information about Native Australian Food and recipes will be given during the cooking demonstration.