Updated (19 November 2015)
Teenager School Holiday Cooking Workshops
(14 - 18 December 2015)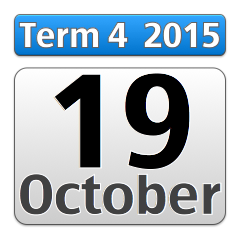 Term 4 2015's Timetables are now available online:
Cooking Classes Timetable
(8-week classes)
Weekend Workshops Timetable
(one-off workshop).
Term 4 starts on 19th October 2015.

We are now on Facebook!
Follow us on Facebook
for School updates and more. We will be uploading photos for Facebook progressively.
For more details about our two-hour cooking demonstration and food tasting Cooking Party, please
refer to this page
.
Want to organise Cooking Parties with us? We offer fun and knowledgable
Cooking Parties
either on our premises or at your venue/home.
cooking school
Term 1 2015 Cooking Classes and Weekend Workshops start on
Monday 2nd February 2015
. Our current programmes and timetables:


Term 4
2015
Cooking Classes timetable
is now available online. We are now taking enrolments for Term 4 2015. Please see our
Cooking Classes Section
for more information. (
Term 4
2015
starts on Monday 19th October 2015.)


Term 3
2015
Weekend Workshops Timetable and Description
for Term 4 2015 is now available online. We are taking enrolments now. (August - Sept 2015.)

teenagers
The next
Teenager's Holiday Cooking Workshop
runs from
(Mon) 14th December to (Fri) 18th December 2015
(
menu 11
)
Morning (10.30am - 1pm): general cooking
Afternoon (2pm - 4.30pm): pastry and cake making
Please see our
School Section
for more detail.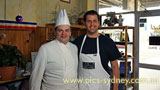 We were proud to have
Jimmy Seervai
-
one of top 6 contestants from MasterChef season 2 (2010)
- here with us during his filming break. He did some quick courses with us, including our popular
Knife Skills Workshop
and
Native Australian Lunch Workshop
.
Jimmy finished as 3rd runner-up in MasterChef 2010. Well done Jimmy!

You can
subscribe to our free update
and get updates on our program and timetable. We promise we won't send you more than 6 emails in a year.
native Australian food

You might have tried Kangaroo and Crocodile meat before, but we don't think you've tasted them in our uniquely delicious style. We also have
Native Australian Cooking Demonstration and Lunch
on Fridays during school terms.
Complementary recipes from the Cooking School:
Free recipes
.
recent events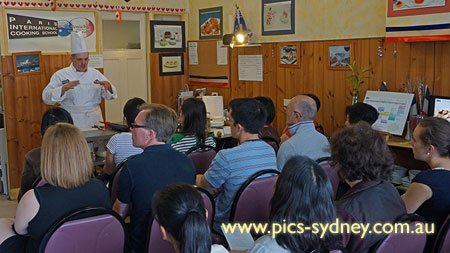 We ran
free
Pears Cooking Demonstration and Tasting
on Saturday 17th March at 2pm and 4pm, and Monday 19th March at 11am and 3pm at our premises.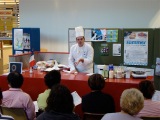 Italian Cooking Demonstration at
Leichhardt Library
, 10am - 12pm, Tuesday 24th May 2011. (RSVP (02) 9367 9266)
French Cooking Demonstration at
Balmain Library
, 10am - 12pm, Thursday 26th May 2011. (RSVP (02) 9367 9211)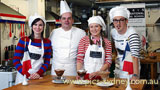 Video clips from Saturday Disney now available online!
Watch the video clips
of
Saturday Disney
crew having fun in our kitchen.
(Saturday Disney's Bastille Special)

You can subscribe to our timetable onto your iPad, iPhone, iPot touch or iCal (on Mac OS X).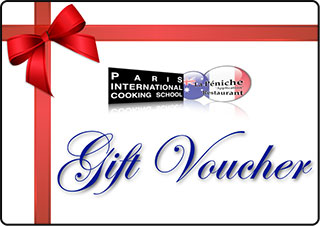 Looking for gift ideas?
Our Gift Voucher is good for all occasions. Call us on (02)9518 1066 to arrange one.